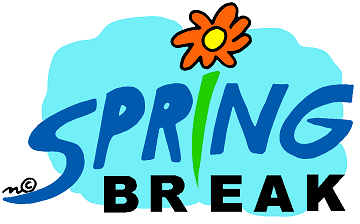 SPRING BREAK
Reminder: School is closed next week for Spring Break, March 27th - 31st. The PTO wishes everyone a fun and safe break!

PARENTS FACEBOOK PAGE
The Percy Julian Middle School Parents page is a great way to communicate with other parents and ask questions about your school related events and issues. Request to join be clicking the link.
Save your Box Tops for Education and help earn money for our school. Send your baggy of Box Tops in with your student, or drop it off at the school office.

Earn money for Julian PTO when you shop at Amazon. Begin your shopping through the link here and the Julian PTO will earn 4-6% of your total sale, at no expense to you.

PTO Remind Updates
The Julian PTO is sending remind message to parents eachweek. These are short text messages that keep you informed on PTO/CAST lunches and important announcements and deadlines. Sign up here.
Calendar
3/20:

Math Club - 3:30pm C204

Spoken Word Club - 3:30pm B205

Spanish Tutoring - 3:30pm A213

Yemba Mentoring - 3:30-6:30pm Aux Gym

Zen Zone - 3:30-4:30pm Library

Track Parent Meeting - 6:00 pm Julian Commons

3/21:

D97 Choral Festival - 7:00-8:15pm OPRFHS Auditorium

Jazz Ensemble - 8:00-8:50 am D110

VEX Robotics Competitive Club - 3:30-5pm D202

Chess Club - 3:30pm C102

Best Buddies (officer's meeting) - 8:15am C320

Junior Achievement Movie Club - 3:35pm A126

Homework Club - 3:30-4:30pm

French & Spanish Club - 3:30-4:30 pm B308

3/22:

CAST Buona Beef Lunch

Chess Club - 3:30pm C405

Green Team - 3:30pm C205

Yearbook Club - 3:30pm B302

Rainbow Tribe - 3:30pm B405

Girls Track Informational Meeting - 3:45 pm Julian Commons

3/23:
Spoken Word Club - 8:00am B205

Student Council - 8:15am B102

Prime Time Tutoring - 8:00am B207

Art Club Open Studio - 3:30-4:30pm D301

Girls F.L.O.W. - 3:30pm A126

Homework Club - 3:30-4:30pm

Boys Track Informational Meeting - 3:45pm Julian Commons